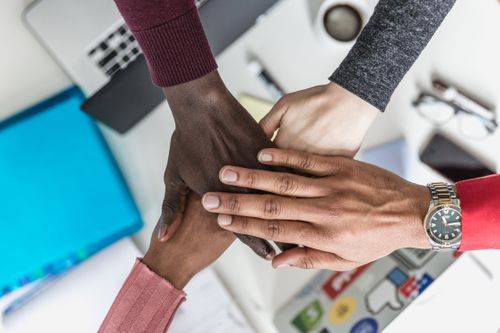 Simple approvals. fast funding.
FAST BUSINESS CAPITAL FROM $500-$1,000,000
The minimum qualifications of our providers are less intensive than those of banks. We focus on getting you quick approval and fast funding.
a simple and fast process
You can receive a decision within 1 day and funding of $500- $1,000,000 as soon as 1-2 business days
use the funds as you choose
Need to expand? Want to take advantage of volume discounts? Need to better manage your cash flow needs? It's your business, so you decide how to use the funds.
our providers like to say "yes"
We only represent transparent, top-rated, and quick-turnaround small business capital providers. Over 10 billion already delivered to businesses like yours.
we focus on small businesses
We work in the unique space of small and medium-sized businesses. We work to get money for you while you remain focused on building your business.
Once upon a time every business was a startup. We understand what it's like to be in search of great funding options for your business. We take your business seriously and treat it like our own. You poured your sweat and tears into this. So once you come to Fellowwanderers Funding Solutions we won't stop till we find you the best funding solution available that suits your individual business needs. WE don't believe in decline. We prefer to ACCELERATE your business to the next level instead. We identify and represent only the most reputable capital providers. We provide capital faster than a traditional bank with less intensive qualifications. Your revenue is valued, not just your credit score.
Rose Reid
Founder of FellowWanderers Funding Solutions
TAKE YOUR BUSINESS TO THE NEXT LEVEL
We provide free marketing materials. We don't just offer you funding we help you grow into an empire.
Regular fixed payments mean no worrying about large end-of-month obligations.
fast application and funding
Decision in as little as a few hours, funding as fast as one business day.
four simple steps to get funding
1. Business pre-qualification
Complete the online form by clicking below. We will view and match you with the best provider for you. We will then contact you to discuss available options, answer any questions, and complete a 1-page application.
2. Complete 1-page docusign application
Complete the simple application which will provide our funding partners with additional business, personal, and financial details. Submit to us with a few requested documents.
To verify the application and secure approval, we request (3) three months bank statements and (3) months credit card statements (if you are a cash only business we need (6) months bank statement), a copy of your last filed tax return, a canceled check, and a copy of your drivers license.
what is the price of the capital?
FellowWanderers Funding Solutions is simple and transparent. We will present to you the funding amount and the total cost for those funds.
The Big Banks may disclose an "interest rate", rarely sharing the total cost.
We will show you how you can receive, and what the total payback will be.
what are we going to do today? what we do everyday. help small businesses take over the world!